Your Pet Has Cancer-Now What?
Are you scared? Lost? Confused? Angry? Overwhelmed? Wondering were to turn?
If so, listen up because there is a better way to treat your pet.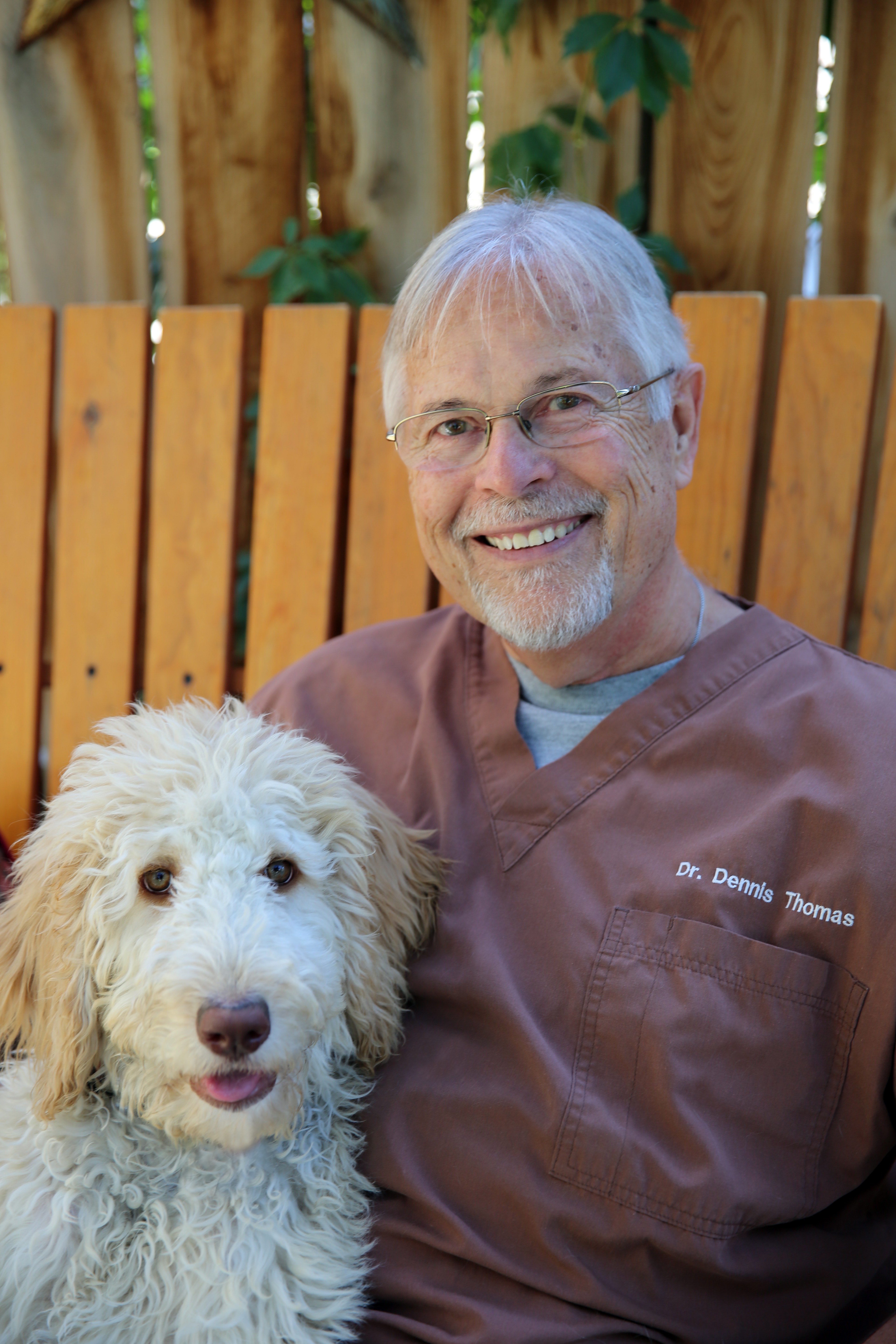 If you are like most people, the only options you were given were radiation, chemotherapy, and other expensive and dangerous treatment options.
Unfortunately, you are left with two impossible choices: put your pet through a battery of incredibly expensive treatments with no guaranteed results, or do nothing and watch your pet slowly waste away.
There is another healthier, safer, cheaper, and easier option.
This option doesn't require invasive damaging and expensive treatments-and is often MORE effective than the "conventional treatments."
What is it?
Essential Point Therapy.
A therapy designed by Dr. Dennis Thomas, world-renowned speaker and author of the book Whole Pet Healing and used effectively on cancer patients every single day all around the world.
---
How does it work?
Essential Point Therapy combines the twin benefits of acupuncture point activation with essential oil therapy with astounding results.
Both essential oils and acupuncture have been used independently for thousands of years but now, with this all new therapy-the benefits of both can be combined into one supercharged healing process.
With essential Point Therapy, Dr. Thomas helps you select essential oils scientifically proven to fight your pet's cancer and apply them to acupuncture points proven to fight the cancer in your pet.
Essential Point Therapy is a simple and easy therapy that you can do in the comfort of your own home that takes about 5 minutes per day.
Essential Point Therapy stimulates the natural healing energies already present in your pet's body to fight cancer naturally.
Dr. Thomas has worked with thousands of "terminal" cancer patients, already written off by "conventional" medicine as hopeless cases.
---
Dr. Thomas has used Essential Point Therapy to treat pets with:
Many of these "terminal" pets went on to have healthy, happy, and cancer free lives often living 3-5 more years.
Today, you can learn to harness the power of Essential Point Therapy in the comfort of your own home.
You can join hundreds of happy students from all over the world who are using the proven techniques in Essential Point Therapy to treat cancer in a natural and holistic way.
And, the best part is: Essential Point Therapy works alongside more conventional treatments without any interference or side effects.
Enroll today and get a 100% satisfaction guarantee
Just try it for 30 days.
If you try it, you'll be delighted - and I think that's exactly what's about to happen. If for some reason you're not delighted with the results, you'll get 100% of your money back.
Will they say the same thing about chemotherapy and radiation? I doubt it.