Heart to Heart
The Holistic Pathway to Health and Wellbeing for Your Pet
Finally, you can give your pet a healthier, happier, and longer life without harmful chemicals, debilitating disease, or painful procedures.
Does your pet suffer from chronic conditions that just won't go away no matter what your vet does?
Is your pet constantly sick or suffering from some debilitation disorder?
Or, is your conventional veterinarian dependent on endless pills, dangerous surgeries, and painful procedures?
Then listen up...
You can finally free your pet from the endless cycle of catastrophic and invasive treatments that do more harm than good to your pet.
And, don't pretend that this isn't exactly what is going on with your conventional vet.
Most people just stick their head in the sand and pretend their veterinarian is doing they best they can. They pay for every vaccine (even if it isn't needed), force daily pills down the throat of their pet (despite the crippling consequences) and even pay thousands of unnecessary dollars for surgeries your pet doesn't even need. AND THE LIST GOES ON AND ON.
And what happens if you just keep pretending that the "standard answers" are working fine? Your pet will stay sick, remain unhealthy, and die a premature death robbing you of years with your beloved companion.
How do I know?
Let me tell you how I started my holistic journey...
Grab Dr. Thomas and Bring the needles!
When I first started working from a holistic perspective, I was a part owner of one of the largest pet hospitals in the Northwest United States.
One day, a dog came in who was having uncontrollable seizures. Now, typically, when a dog came in like this we would pump them full of huge doses phenobarbital, a highly toxic drug. This would knock them out, put them under anesthesia and slow the brain enough to stop their seizing.
The problem was, you never knew what was going to happen when they would come back up. Sometimes the seizures would kick back in and we'd have to knock them out all over again. Sometimes this would go on, and on, and on and each time we'd have to pump them full of the same toxic medicine...
Anyway, when the dog came in everyone was running around getting ready to pump it full of the toxic medicine when Suddenly I thought, "Why don't I try acupuncture?"
I ran out to my car, grabbed my needles and put one in a point right at the the top of the head. Immediately, the seizure stopped. And, by immediately I mean the seizures were completely gone in less than 2 seconds. There were about twenty people were in the room when I did this and everyone just froze in place, no one could believe what happened.
Even me.
I remember thinking, "Oh my God, this actually works!"
From then on, every doctor in the hospital abandoned the toxic Phenobarbital we had been giving in favor of a simple needle (which worked WAY better). Doctors who had never even considered acupuncture before pulled out an acupuncture needle and, like magic, the seizures stopped every single time.
Eventually, our hospital became so dependent on acupuncture that whenever a pet would go into cardiac arrest during a surgery I'd literally hear people yelling "get Dr. Thomas, and tell him to bring the needles." I'd grab my needles activate a point right under their nose and, instantly, they'd revive like I'd rubbed their nose in smelling salts.
Since then, I've written a book, appeared as a guest on radio shows, sold courses online, and consulted with pet caretakers all over the world.
Over the course of the last 17 years I've come to know one thing, you can learn how to do this too, easier, quicker, and simpler than you ever thought possible.
I've seen holistic medicine completely cure cancer when conventional vets threw up their hands and suggested euthanasia. I've seen pets who suffered for years with chronic and uncontrollable conditions suddenly breathe freely for the first time in years because of perfectly natural (and totally safe) remedies. I've even seen paralyzed dogs headed for euthanasia walk out of the office and happily live for 3-5 more years, years they'd never have with a conventional vet.
But it isn't just me. Here what other people have to say about learning a holistic approach to healthcare from me:
It [Heat-to-Heart] was excellent! The course reminded me how connected we are to our animals energetically. It also reinforced the power of focused intention and mindfulness, I was also impressed with the world wide attendance! Thank you for the tools that you gave me to help enrich the already strong and beautiful bond that my yellow lab, Spike and I have. -June Lederer
If you are looking to begin or further your personal education on holistic animal health and care this course is for you. Dr Thomas dose a phenomenal job of telling and showing you how to implement his teaching . This class gave me the push I needed to go forward and discover more in the holistic realm. Thank you Dr Thomas -Rita Deviny
You are an excellent teacher, so down-to-earth, so engaging and supportive and teaching us to trust what we receive. It is easy to see how much you enjoy teaching and sharing your knowledge. I consider myself and my 2 cats very lucky to be part of your online course. The seven weeks flew! -Karen Krossoy
Now, its your turn
When you enroll in Heart-to-Heart: The Holistic Pathway to Health and Wellbeing for Your Pet you'll get immediate access to the entire course today!
That's right – If I were to give this detail of 1-on-1 training to you it would cost you $1,500 at minimum.
But, you get lifetime access (or many lifetimes if you have more than one pet) to the course for a mere $499.
And you are 100% safe to try this out. That's all I'm suggesting. Just enroll and go through the first couple of modules. I guarantee you will love it. But, if for some reason you're not delighted with the deeper connection you share with your pet, the confidence you have determining your pet's healthcare needs, and the 3-5 extra years you will get to spend with your pet then just let me know - and I'll refund every single penny.
It's Decision Time
You have a choice to make: be enslaved to a conventional veterinarian. You know where that will lead. Big $$$, chronic illness, and an early death for your pet. Is that really where you want to go? Start giving your pet the life they deserve today.
Just click the enroll button now to get started.
Your Instructor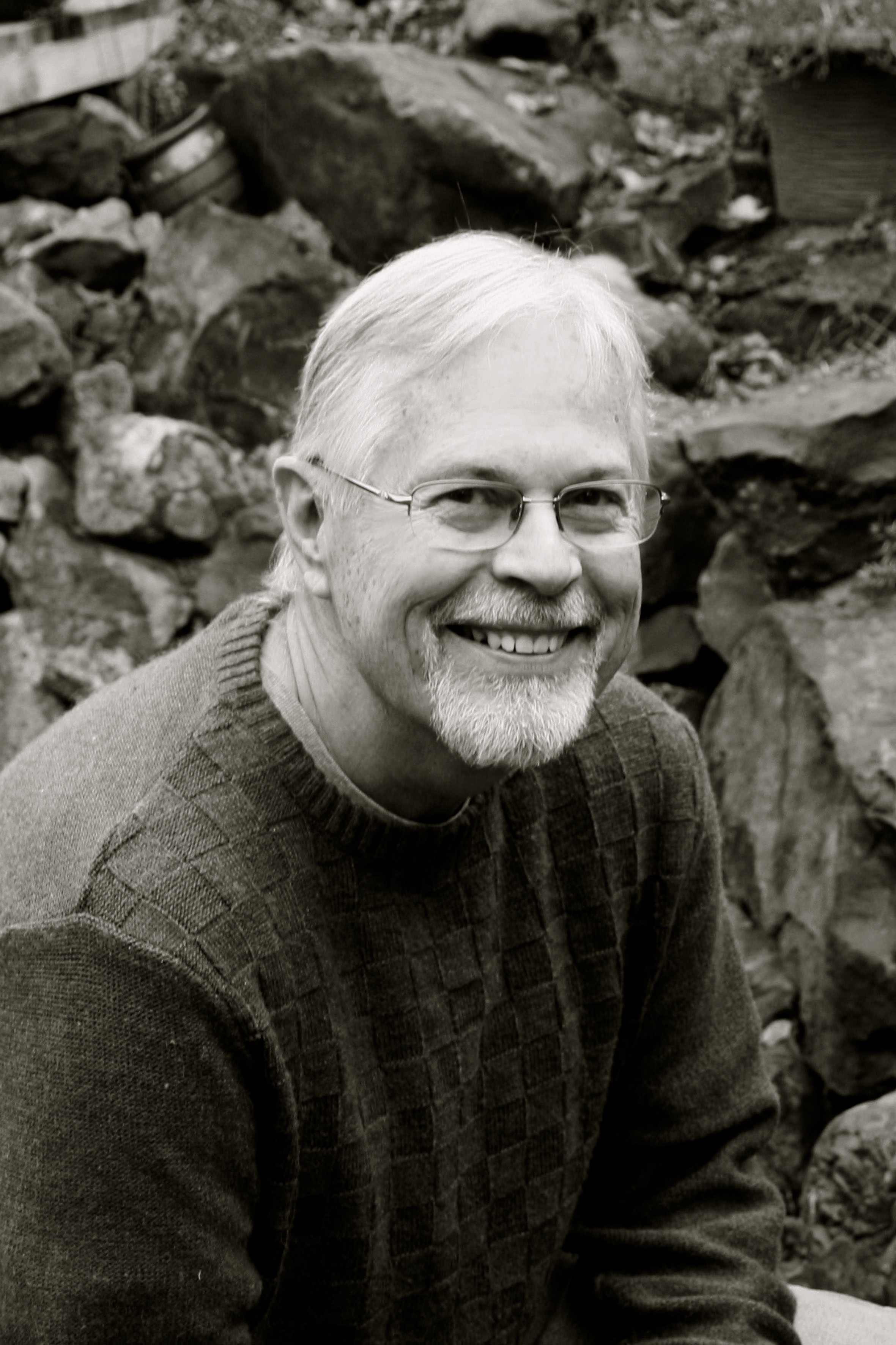 As a holistic veterinarian Dr. Thomas takes the best practices from both the east and the west to practice a unique brand of veterinary care that is second to none.
After more than twenty years of traditional western veterinary practice, Dr. Thomas began to incorporate alternative and complimentary forms of pet health care for his patients. In addition to being trained at one of the top veterinary schools in the country he added traditional Chinese Veterinary Medicine, veterinary acupuncture, and Chinese herbal remedies to direct healing beyond the limits of traditional western veterinary care, with incredible results.
Today, Dr. Thomas takes pet health care to a new level by changing the focus from treating your pet to healing your pet. Veterinary care is more than giving vaccines, mending broken bones, and proscribing pills for your pet's illnesses. By looking past the immediate symptoms, and caring for the WHOLE pet Dr. Thomas transforms the lives of both pets and their caretakers.
At his "little healing room" Dr. Thomas tailors his approach to the unique needs of your beloved pet. Believing that every pet's natural state of being is perfect health, Dr. Thomas works to restore and maintain your pet's energetic balance and natural state of being via the least invasive and most effective treatments available.
Dr. Thomas recognizes the importance of the healing, energetic bond between people and their pets, and utilizes this awareness to direct healing from this loving, compassionate state of mind.
Frequently Asked Questions
When does the course start and finish?
The course starts now and never ends! It is a completely self-paced online course - you decide when you start and when you finish.
How long do I have access to the course?
How does lifetime access sound? After enrolling, you have unlimited access to this course for as long as you like - across any and all devices you own.
What if I am unhappy with the course?
We would never want you to be unhappy! If you are unsatisfied with your purchase, contact us in the first 30 days and we will give you a full refund.